Exciting News:
Our new PupScout Cookies are here! Made in the USA by Pawcasso Treats. Order from your local PupScout or send us a message if you'd like to place an order.
The PupScouts on Nightline ABC News!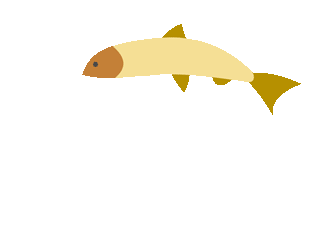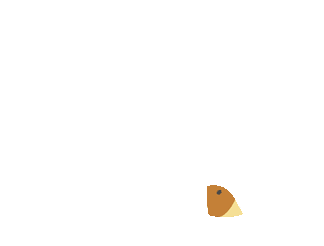 Order PupScout Cookies from your local PupScout, to support animal charity.
Drumroll pawlease: The winner of the PupScout Cookie Contest is....Betsey!! Congrats!




Betsey will be the "face" of the cookie box next season.
Strut Your Mutt - Oct 5, 2019




PupScouts raise money for Best Friends Animal Society.
PupScouts.Org Troop 4 Members

PupScouts Pre-Oscar Red Carpet Event

PupScouts Pre-Oscar Event

PupScout Gia Marie w/Mom Victoria

PupScouts Pre-Oscar Event

PupScouts Pre-Oscar Event

PupScout ZZ being interviewed by Gia Marie and Mom, Victoria

PupScouts Pre-Oscar Event

National Troop Leader Tasha Bella

PupScouts Pre-Oscar Event

PupScouts Pre-Oscar Event

PupScouts Pre-Oscar Event

PupScouts Pre-Oscar Event

PupScout Pre-Oscar Event

PupScout Lulu and Mom Jane being interviewed on the Red Carpet!

PupScout Pre-Oscar Event

PupScouts Puccini and Mr. Hollywood

OscarEventBanner

OscarEventLesliePuccini

PupScouts Pre-Oscar Event

PupScouts Gia Marie and ZZ w/Moms Victoria and Ilene

PupScouts Pre-Oscar Event

PupScouts Pre-Oscar Event

PupScouts Pre-Oscar Event

Red Carpet Interviews

PupScouts Pre-Oscar Event

PupScout Puccini w/Mom, Leslie
Everyone "Welcome", Don't be bashful, come join us. If you would like to become a PupScout,it's easy - go to membership page.
PupScout News
Is PupScouts for you?
If you are nostalgic about your days as a Scout?
If you want to help the dog community?
If you want to spend quality time with your dog and other dog parents?
If you and your pup would like to earn badges, bond, and have fun?
If you think pups look adorable in a Scout uniform?
Then PupScouts.Org is for you!
Welcome Troop 480 Phoenix AZ
Welcome Troop 361 WA
Welcome Troop 1999 Minnesota
New Logo
Pupscout Cookies
Welcome Troops
707- Atlanta GA
90210 -Beverly Hills
Troop 50 - online Troop has a New Leader - Pippa
PupScouts like wearing their uniforms, saying their pledge, earning badges, making new friends, raising money for dogs and humans in need, plus they like to have fun.
First PupScout Meeting April, 2011
PupScouts if you would like your photo in the display above, the photo has to be when you were earning a badge, two photos max. email the photos to pupscoutsnational@gmail.com
What is PupScouts?
PupScouts is similar to Cub Scouts and Brownies, where the parents do all the work and the kids get all the credit. LOL
Only this group is for pups and their parents.
We have PupScout meetings, earn badges, wear uniforms, and raise money for dog charities/shelters.
PLUS HAVE LOTS OF FUN and make new friends.
HELP Dog Charities and Shelters.
Each year Pupscouts sponsors a few national organizations to raise money by walking in marches, fashion shows, selling cookies, you name it, we will do it and have fun.
We have never had a meeting void of fun. The parents are the best ones to watch for fun. We all love to make our parents laugh and we sure do at PupScout meetings.
Start a Troop in your Town
First step in the process to become a pupscout is to join click on register above or go to the membership page.
We would love for you to organize a local PupScout Troop in your area. Let our National Leaders know you are interested and they can help you set up Troop # ??
or join Troop 50 our online Troop
Our online meetings require the PupScouts to do the exact same badge requirements and show us photos of you accomplishing your badge. They are lots of fun.
Here are the Official PupScouts Org Logos. When you see the official Logo, you'll know it's an offical PupScout Troop!
Troop 4 is the parent Troop of all of PupScout Troops.
Our Leaders, Tasha and Meteor are also the National Leaders, as well as Troop 4 Leaders, plus they conduct online meetings for PupScouts.
Troop 50 is an online Troop who is able to participate in earning all the badges and have meetings conducted online. If any online PupScouts wish to start a meetup Troop in their Home Town contact, Tasha for details.
Troop #
Leaders pick your Troop #.
We love having new troops form around the country. Let us help you form your local troop.
We do all the work for you and you have fun and recruit members.
National Troop Leaders are
Tasha &
Meteor